We keep your WordPress site up to date and bug free
Easy Updates Manager currently helps more than 200,000 users automatically keep their sites up to date and bug-free.
It's also highly customizable to give you real control over what updates to run.
What does Easy Updates Manager do?
Both Free and Premium
No need to login and check for updates. Auto Updates saves tons of time.
Choose and turn on/off individual core, plugins, and theme updates.
View logs of updates that have occurred. Useful for debugging and rolling back your site to an older working version.
What are the additional benefits of Premium?
Safer and more flexible:
Take full control of your plugins and updates
Safe Updates
Updates only if a plugin is compatible with your current version of WordPress and server's PHP
Schedule Updates
Customize your update schedule to minimize any downtime
Anonymize Update Request
With anonymous update requests, your data is kept safe and prevents nonessential data being sent to the WordPress API
Delayed Updates
If you want to gain confidence in a new plugin release bug fix following a major update, you can delay your automatic updates for a specified number of days
Auto Backup
Creates an automatic backup using the UpdraftPlus plugin before performing any auto updates
Import Export Settings
Export and import your settings so you can transfer your settings to another install
Webhook
Create a webhook that can integrate with third-party services
Auto-update Protection
If something goes wrong during an auto-update, we will alert you via email and then try to fix it automatically
White Label
White-label Easy Updates Manager. Especially useful if you're on a client site
Access to premium information and support
(Buy the premium version)
External Logging
Login to external channels such as Slack or email and receive update notifications, allowing you to review your site if necessary
Log Management
Search logs by a user, theme or plugin name and keep your database lean by setting up a scheduled log clearance
Export Logs
Generate an update report for your clients. Export logs for a specified date range and print, or export logs as a CSV or JSON file
Premium Support
Get a personal reply to your question within one business day
Email Notification of Updates
You can receive a weekly or monthly report of available updates. Especially useful if you have disabled updates
Check Plugins
Check plugins against the WordPress plugin directory to see if they are removed or not
Version Control Protection
Version Control Protection skips updates for plugins and themes under version control
Check For Unmaintained Plugins
The Unmaintained Plugins feature shows you which plugins have disappeared from the Plugin Directory and ones that are out-of-date.
Is your site up to date and secure?
Or is it outdated and buggy?
Easy Updates Manager is a powerful WordPress tool that enables you to fully manage updates for all of your plugins, themes, core, and translations. This plugin makes managing your WordPress update settings quick and easy – and because it offers endless possibilities for configuration, it puts you in complete control of how, when, and what to update and what not to.
Easy Updates Manager is also multisite compatible and includes built-in logs for your convenience that lets you take a look at updates that have occurred. Logs include the version it was updated from, so this helps in case you need to rollback a dodgy update.
Reliable, intuitive and very highly-rated, Easy Updates Manager makes quick and easy work of your updates; a task that that would otherwise be a complicated, and time-consuming process.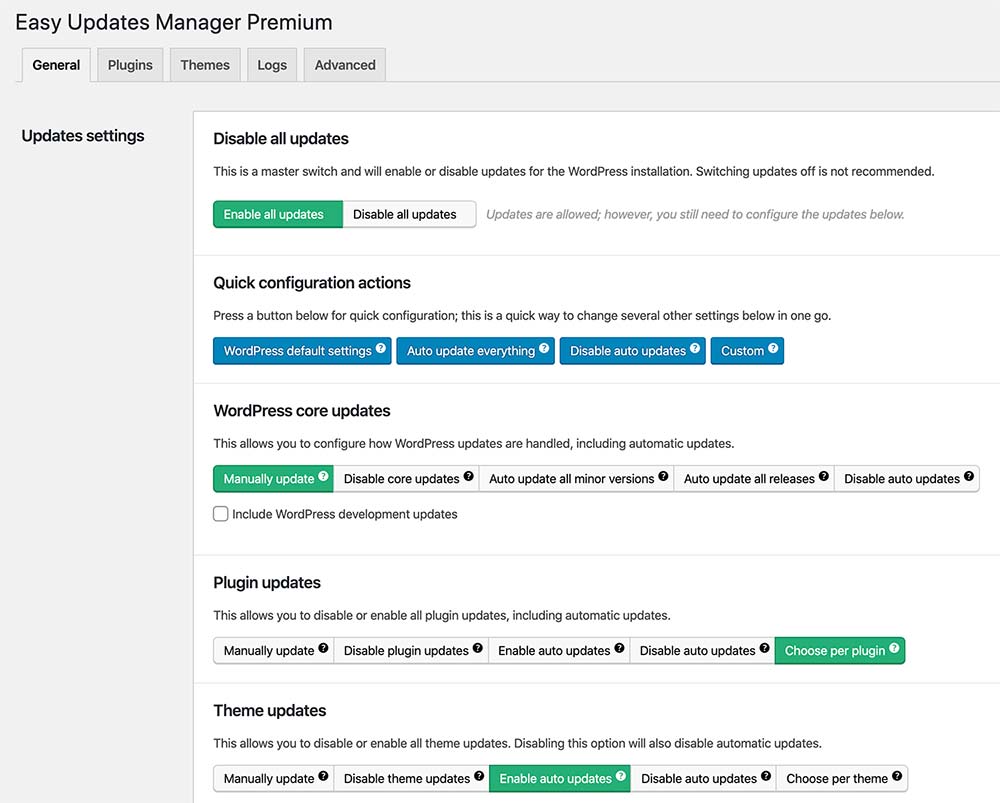 Access Permission Error

You do not have access to this product!
To download this product, follow these steps:
Please subscribe to the One Day VIP or higher plan. (Please click here to upgrade your account)
Download Easy Updates Manager Premium Windows 7
Download Easy Updates Manager Premium Download
Easy Updates Manager Premium Torrent Downloads
Easy Updates Manager Premium Download Torrent
Easy Updates Manager Premium Torrent Download
Easy Updates Manager Premium Torrent Software
دانلود Easy Updates Manager Premium Download
رايگان Easy Updates Manager Premium Download
تحميل Easy Updates Manager Premium Download
Easy Updates Manager Premium Free Downloads
Download Easy Updates Manager Premium Free
Free Easy Updates Manager Premium Download
Free Easy Updates Manager Premium Software
Easy Updates Manager Premium Download Free
Easy Updates Manager Premium Free Download
Easy Updates Manager Premium Free Software
Easy Updates Manager Premium Torrent Free
دانلود Easy Updates Manager Premium Free
دانلود Easy Updates Manager Premium 2017
رايگان Easy Updates Manager Premium Free